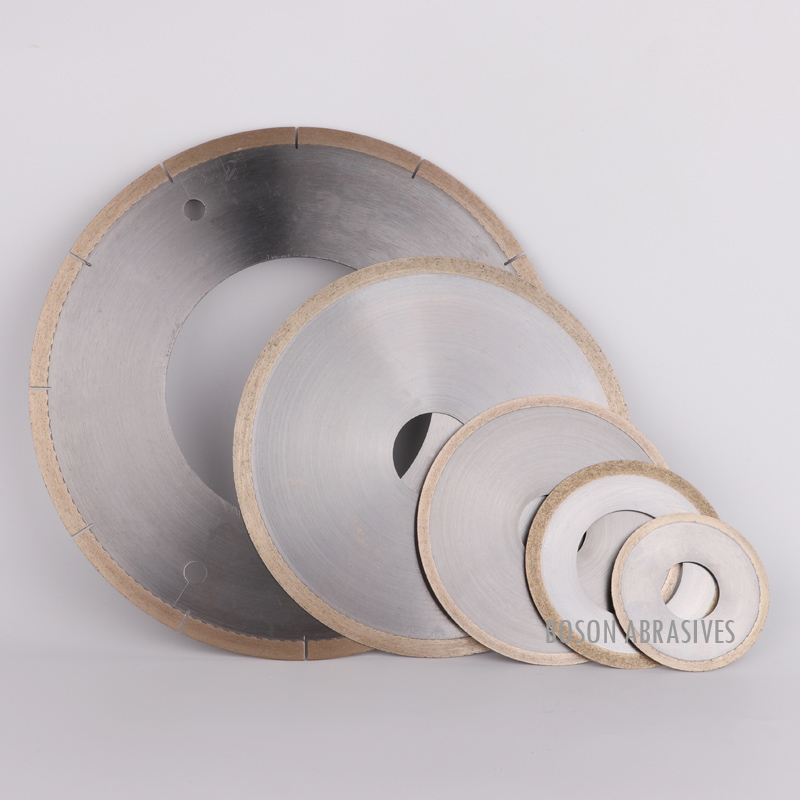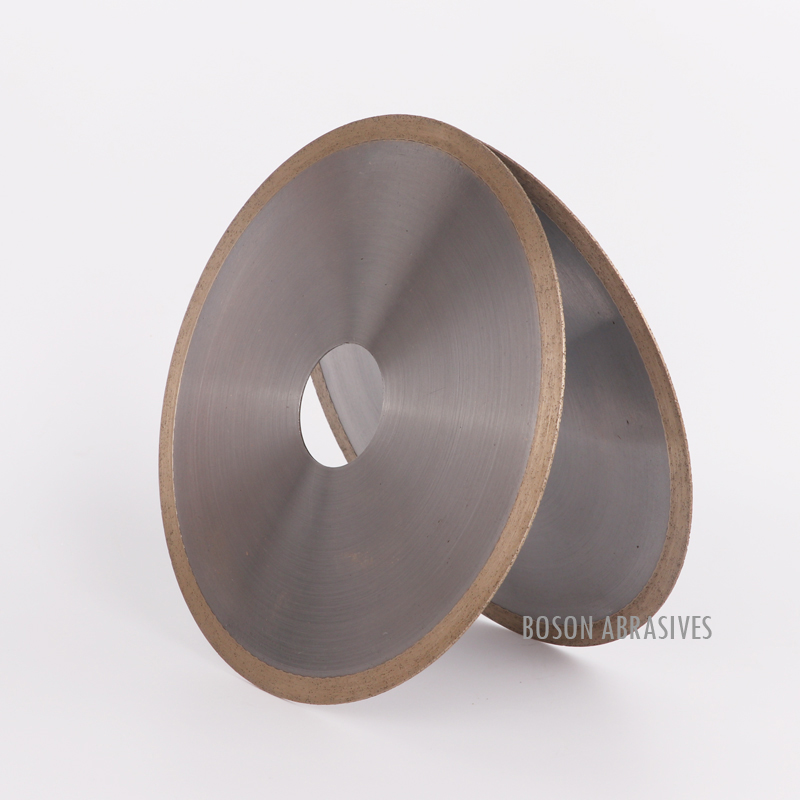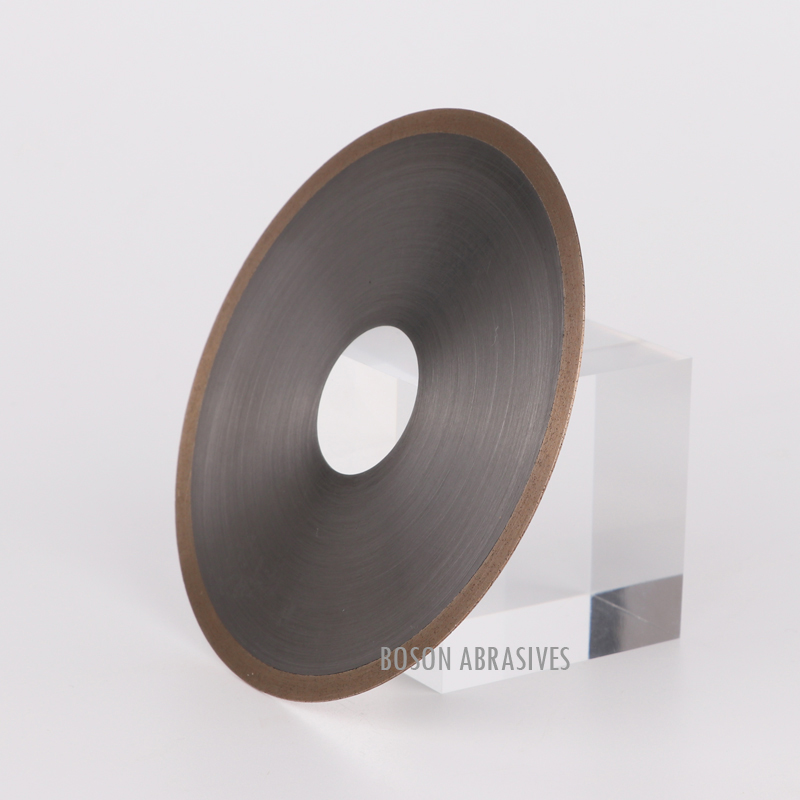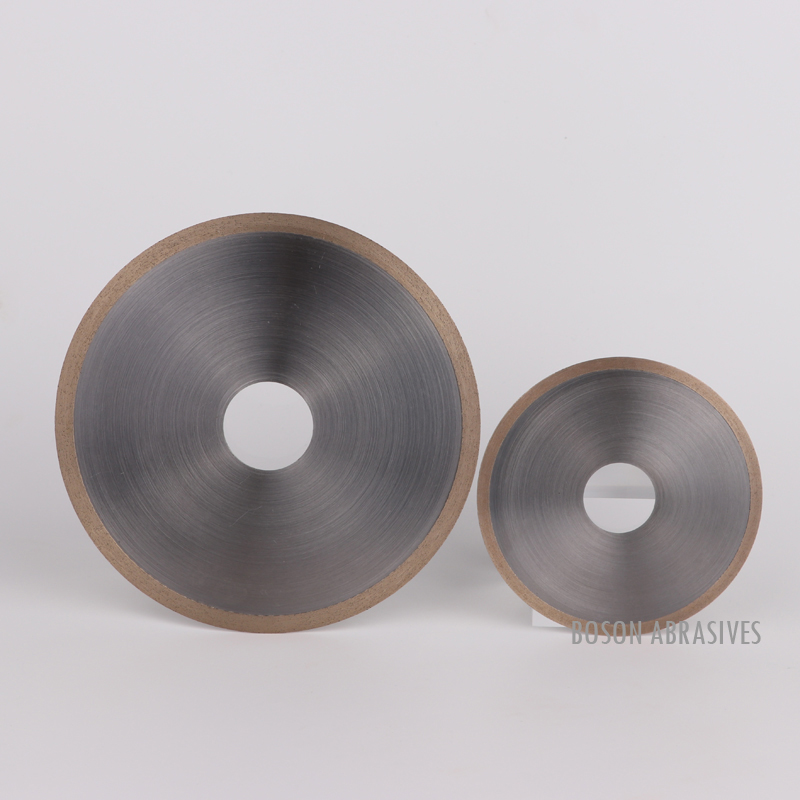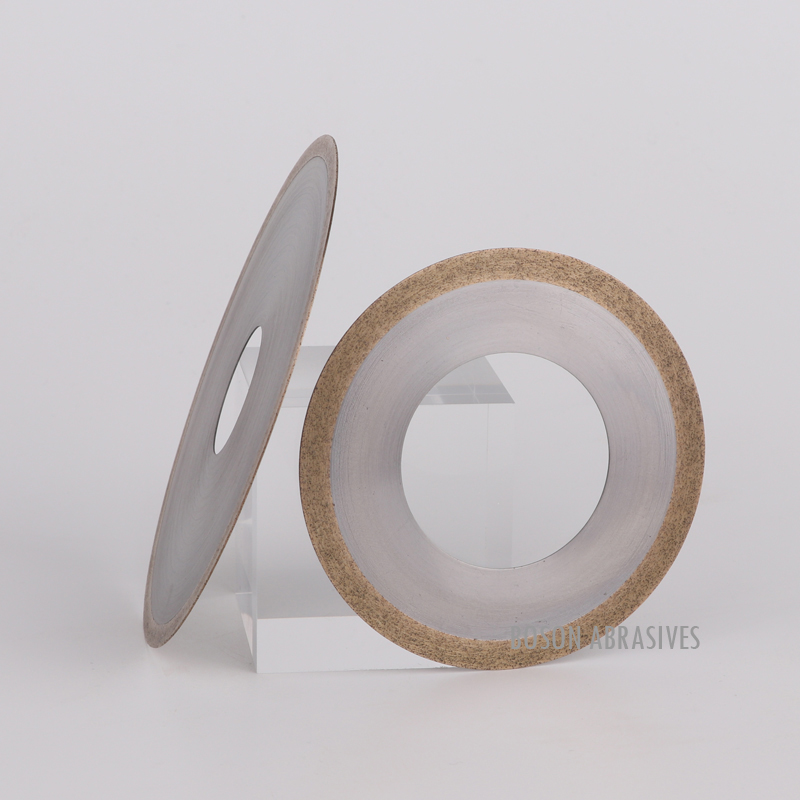 Diamond and CBN Cutting Wheels
Main Features
High efficiency & precision  / Long life / Better form stability / Smoother surface finish and quality of cut.
Application / Materials
Advanced ceramics, Composites, Glass, Quartz,  Sapphire, Metallography,  Photonics / Optics, Precious stone, Semiconductor.
Wheel shape:1A1R
Product Description
Diamond Cut-off Wheels are used for efficient cutting of hard, short-chipping and wear resistant materials such as glass, ceramics and carbide, graphite, quartz, ferrite and semiconductor materials.


CBN Cut-off Wheels are used for cutting materials with an affinity for carbon, such as iron-based alloys. High-alloy steels such as HSS and chrome steel with 12% Cr. , hardened steel from 55 HRC and magnetic materials. Soft, long-chipping materials accumulate in the chip space, so they are tend to clog. Compromises can be achieved with electroplated bonds.

Metal bond diamond cut off wheels with steel core is produced with high strength, high rigidity steel plate with sintered metal bonded abrasives layer. Compared with resin bond,  the thickness is thinner with higher rigidity, suitable for deep cutting off or grooving.
Specification
Inquiry
Please send us your questions or inquiries via the form below and we will get back to you within 24 hours.